Supporters
The Errol McKellar Foundation is honoured to have the support of some wonderful celebrities whose own lives, or those of friends or family members, have been affected by prostate cancer.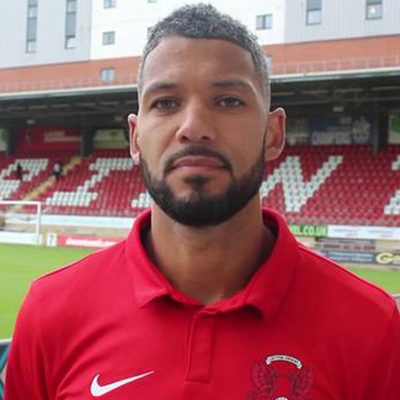 Jobi McAnuff
Jobi McAnuff is an international footballer who has been capped 32 times by Jamaica.
He's known Errol for many years and is currently captain of Leyton Orient FC. Jobi is a big supporter of TEMF and his previous clubs include Reading, Crystal Palace, Cardiff, Watford and Wimbledon.
Davood Ghadami
Davood Ghadami is an actor best known for playing Kush Kazemi in Eastenders since 2014.
Prompted by having heard Errol speak about prostate cancer on TV, Davood's father Mo had a test and discovered he also had the illness. Following his successful treatment Mo and Davood recently met with Errol at a special BBC Radio 5 Live interview.
Danny John-Jules
Danny John-Jules is a dancer and actor best known for playing Cat in the long running comedy series Red Dwarf and Dwayne Myers in the crime-drama Death in Paradise.

Alongside Errol he is also a part of Prostate Cancer UK's 'Stronger Knowing More' campaign to encourage more black men to talk about prostate cancer.
Colin Jackson CBE
Colin Jackson is one of the greatest athletes that Britain has ever produced.
Before retiring in 2003 the Olympic silver medalist was a three-time world champion in the 110m hurdles, won seven European titles and was the world record holder for 13 years.
Tony Hawks MBE
Tony is a comedian, actor and million-selling author of books such as Round Ireland with a Fridge.
He regularly appears on shows such as Just A Minute, The Unbelievable Truth and I'm Sorry I Haven't A Clue and his musical, Midlife Cowboy opens in London in 2019. His father and brother have both had prostate cancer.
Donovan Bailey
Donovan Bailey is one of the greatest and most successful and respected sprinters of all time.
The double Olympic and three-time World Champion became the fastest man in history when he set a new world record of 9.84 seconds in the 1996 Olympic 100m final.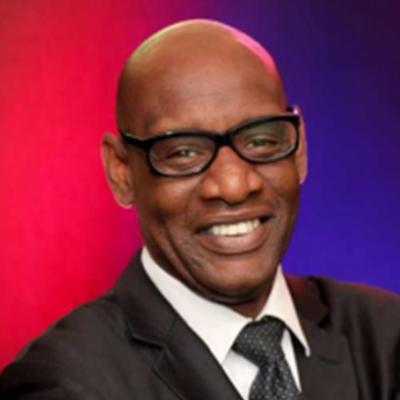 Shaun Wallace
Shaun is a barrister and part-time lecturer on law who won BBC TV's Mastermind competition in 2004.
Since 2009 he has been one of 'the chasers' on ITV's The Chase and in 2018 he also joined the Australian version of the show.
He is a longtime friend and supporter of Errol and the work he is doing to make men aware of the dangers of prostate cancer.
Sian Lloyd
Sian is one of the UK's best loved TV presenters and meteorologists and the longest-serving female weather forecaster.
She is a big supporter of many charities and first met Errol when they were both ambassadors for Colin Jackson's prostate cancer project, Go Dad Run.
Fernando Montaño
In 2006 Fernando became the first Colombian to join the Royal Ballet and in 2014 he was promoted to soloist.
He made his debut in a Principal role in November 2015's performance of 'The Two Pigeons'. In 2016 he took a sabbatical to return home to spend time with his family for the first time in 16 years.
Jamie Baulch
Jamie's finest achievement came during the 1999 world indoor athletic championships in Japan when he won 400m gold.
He was a key member of the UK 4 x 400m relay teams that won an Olympic silver medal in Atlanta in 1996, world championship gold in 1997 and European gold medals in 1998 (Budapest) & 2002 (Munich).
Mike McFarlane
Mike is a London based athletics coach and former Commonwealth Games and European Indoor sprint champion who won a silver medal in the 4 x 100m at the Seoul Olympic Games in 1988.
He and Errol have been friends for many decades and Mike is a big supporter of the work that Errol has been doing in the community.